perfect for family groups of 10-40
A family gathering is such a precious time!  I'd love to help you preserve your special memories!
When the whirlwind of the reunion is over, all the grandkids leave, everyone catches up on sleep, I want to make sure you have the images you need to create a beautiful gallery wall and precious albums of your memories together.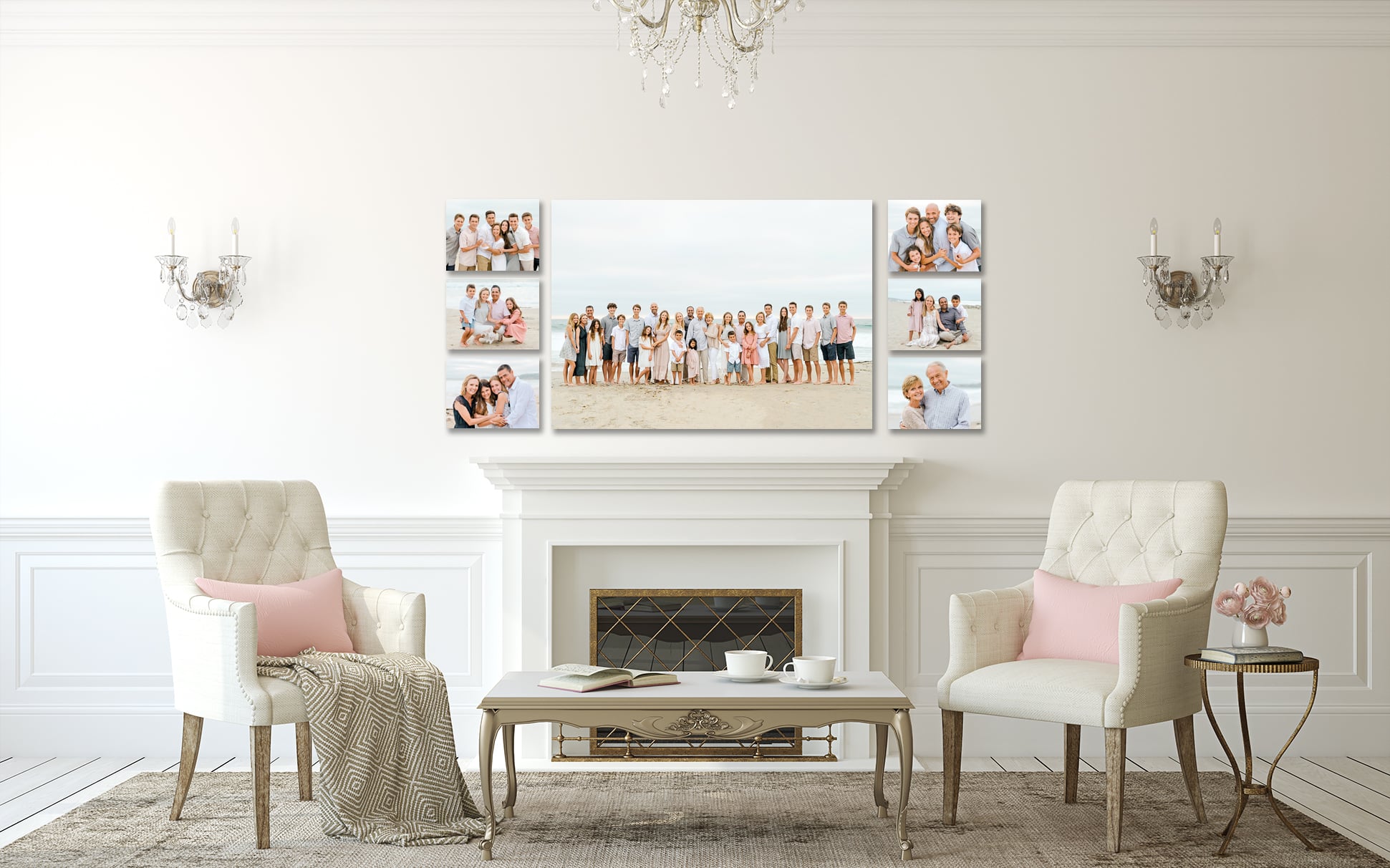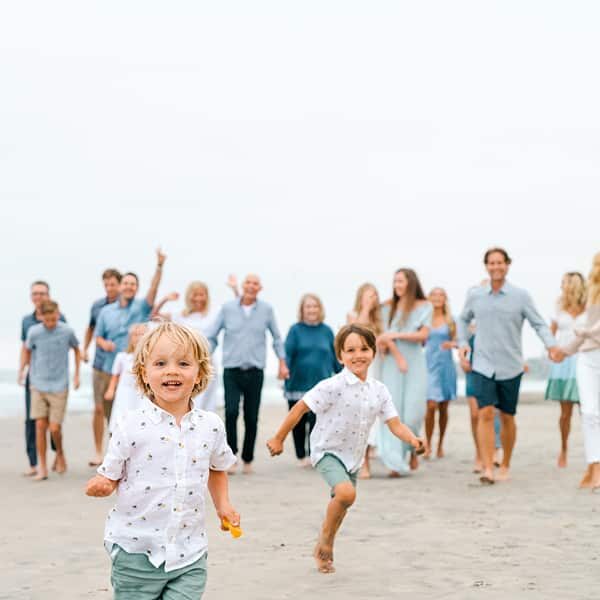 No fake or cheese smiles.  We focus on making it a fun and real - getting the whole family playing and interacting together so your images will reflect the actual happy moments you had together.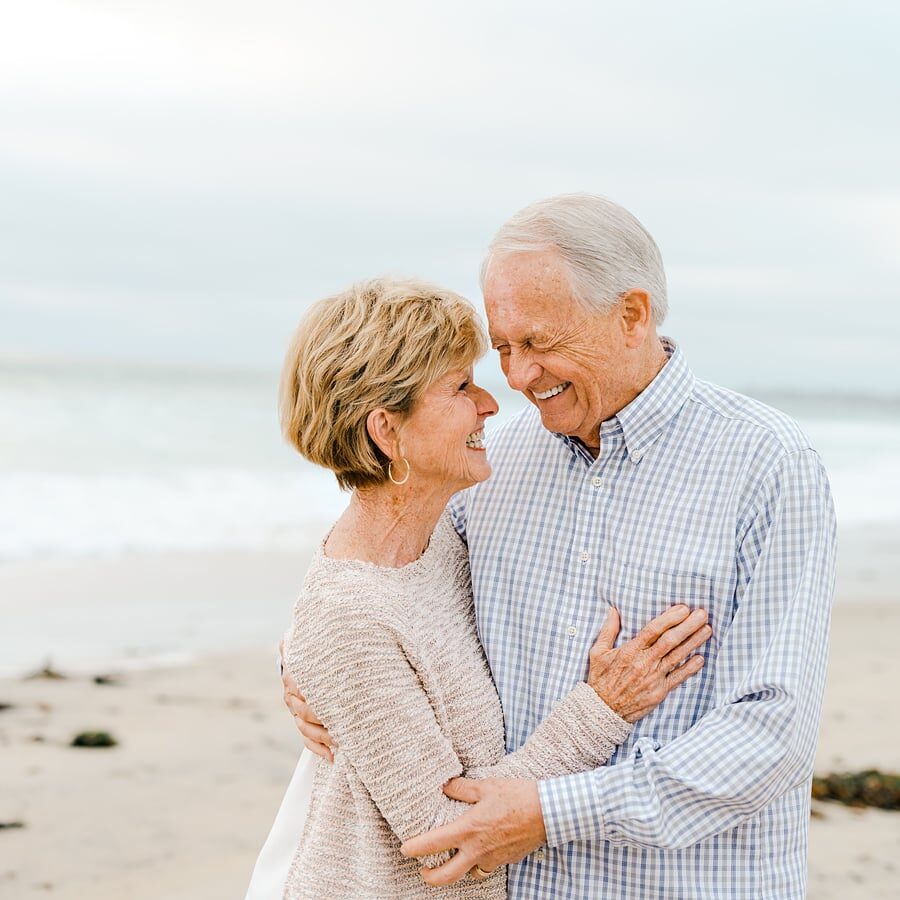 Get ready to snuggle.  You never knew how good you looked loving on your sweet family.  Even the dads end up loving their special "alone time" with mom.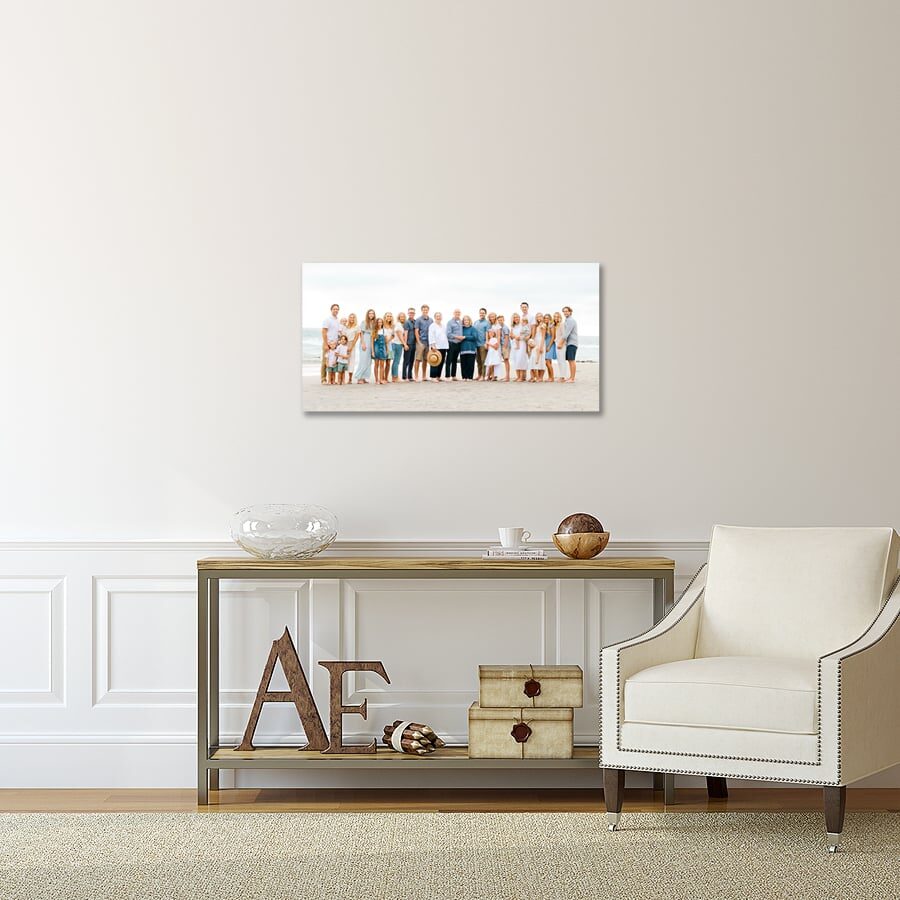 Your photos come download and print ready.  A little extra retouch on your favorites included.  Order from your gallery or your favorite print lab.  Happy to help with print orders and wall galleries - just ask!
Personal online gallery
Images ready to download, print, post, and share.
Personal use print release.
Quick turn around time.
Additional basic retouching on your favorites.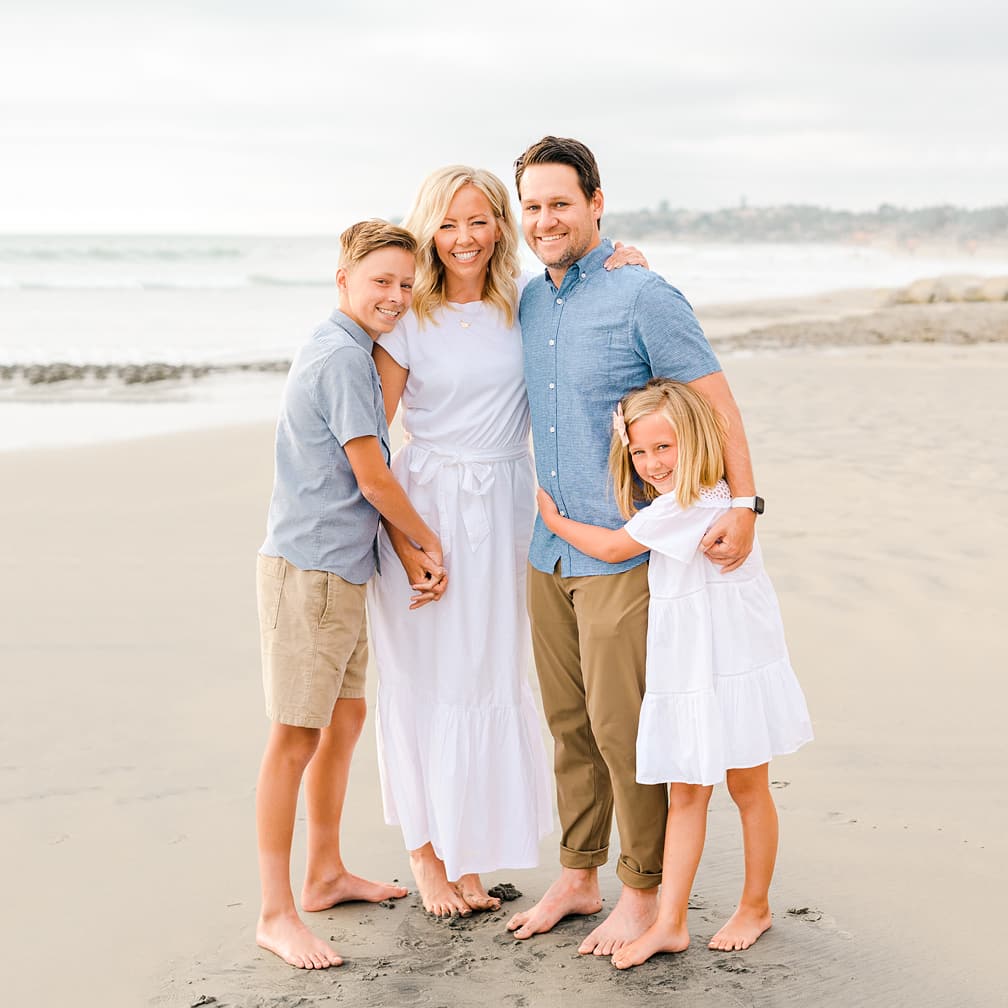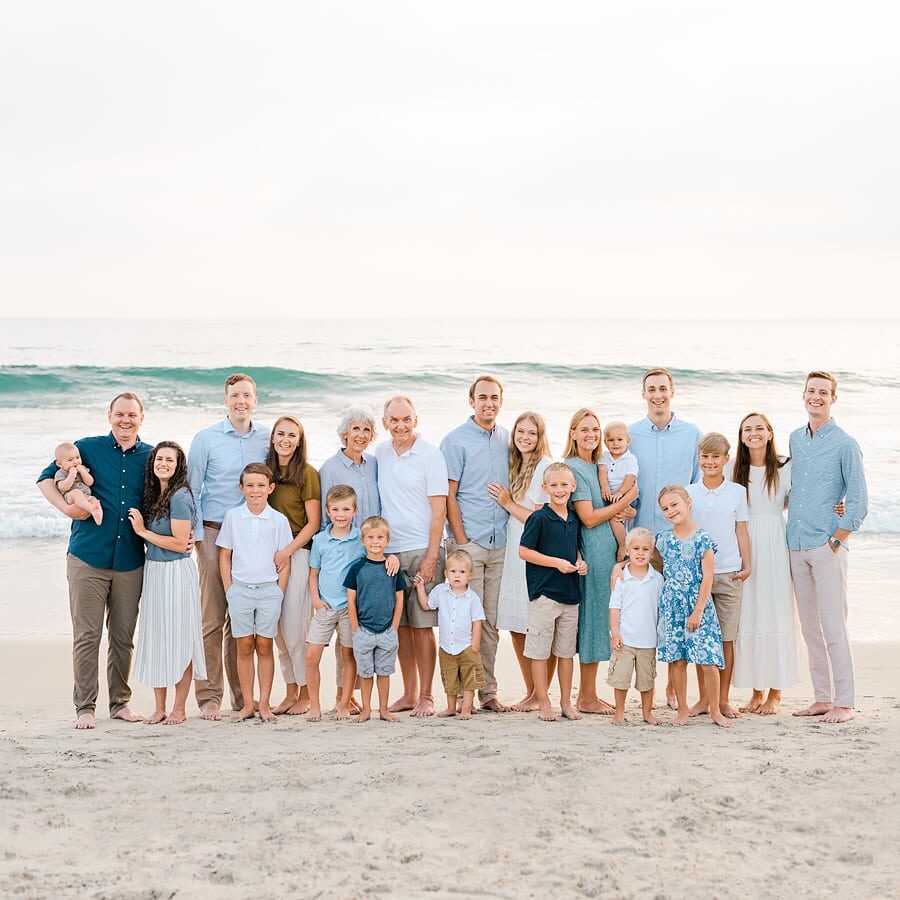 30 minutes
Mini Session
The whole group together
1-2 more group poses
Individual families (if time allows, depending on the group size and kid cooperation)
$500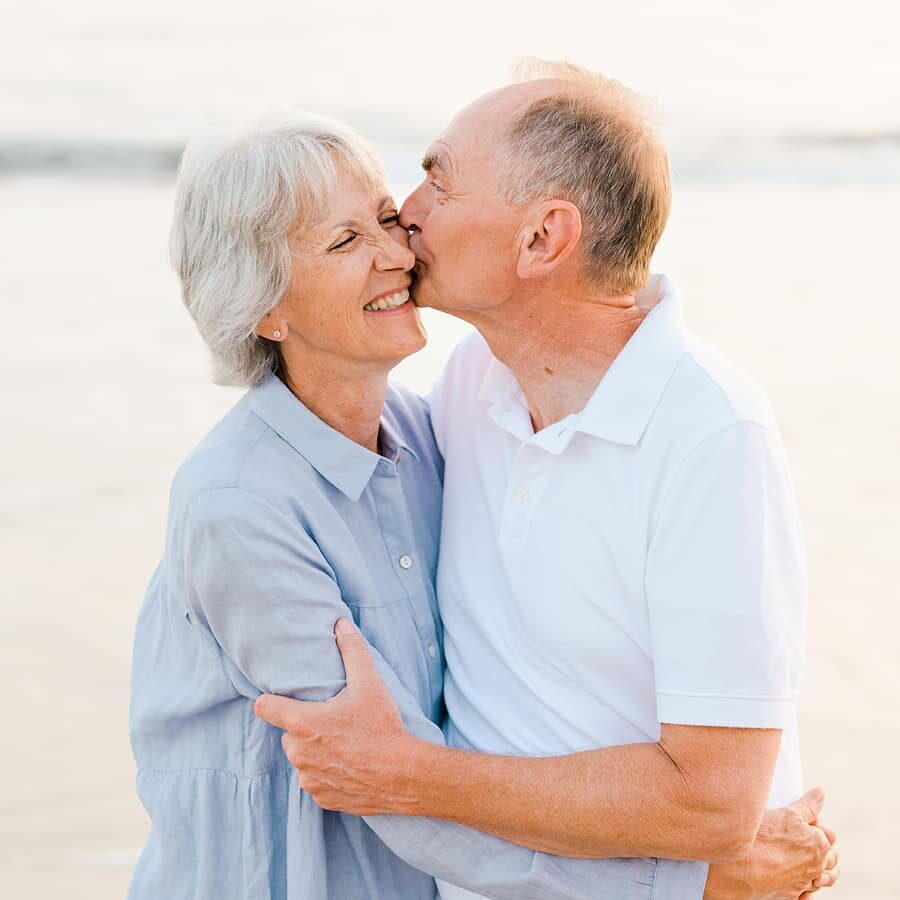 60 minutes
great for groups of 10-20
Extended Family Session
The whole group together
Grandparents & grandkids
1-2 more group poses
Individual families
Each couple
Other poses as time allows
$875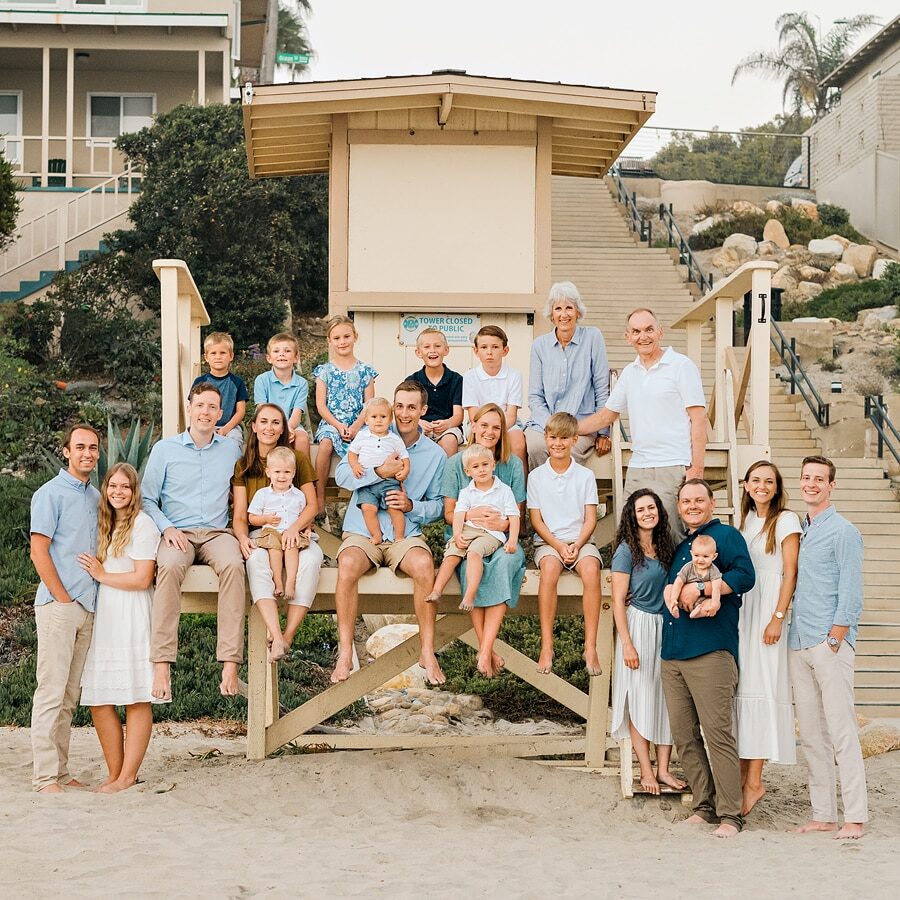 2 hours - most popular
great for groups of 20-40
Deluxe Extended Family Session
The whole group together
Grandparents & grandkids
1-2 more group poses
Individual families mini session (family (1-3 poses), couple, kids together, kids solo)
Other poses as time allows
We stagger the times so not everyone needs to be there the entire time so you can keep the littles fresh, interested, and dry!
$1300
Contact Christy about booking.
best time for our session?
Scheduling your Session
Contact me to hold your date for you as soon as you start your planning.
I recommend scheduling your photo session to take place as early in the vacation/reunion as possible, right after everyone arrives (and maybe not the day after your Disneyland trip).  That way we have the best chance of everyone being rested and not too sunburned.
The best time for beautiful (and flattering!) light in our photos is that hour or two around sunset.  Plan some extra nap time for the littles and maybe the grown ups too so everyone is well rested.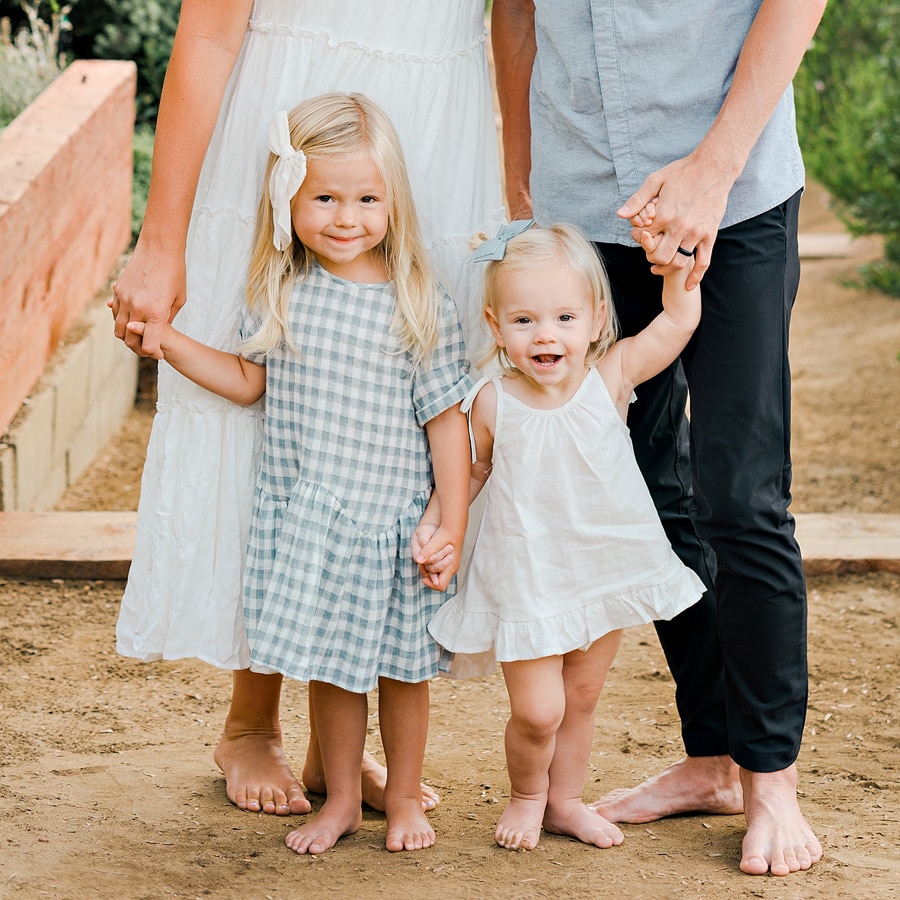 where should we go?
Favorite Locations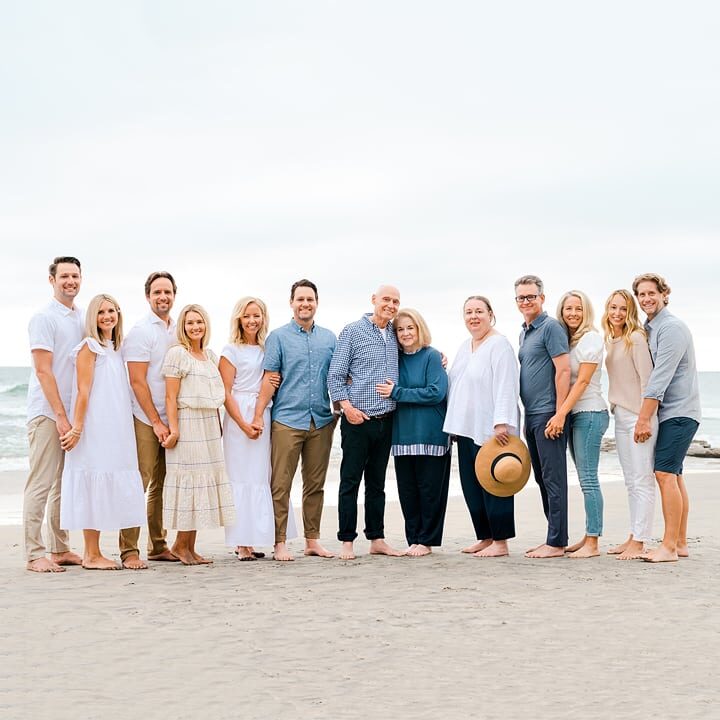 Beaches
Beach is always a favorite!  Oceanside Pier, Cardiff, and Ponto are always gorgeous!
Unless we have lots of clouds, I'll recommend we shoot around sunrise or sunset for our session.
I usually recommend everyone barefoot for our sessions.  We may get a little wet too - I love shooting right by the shoreline.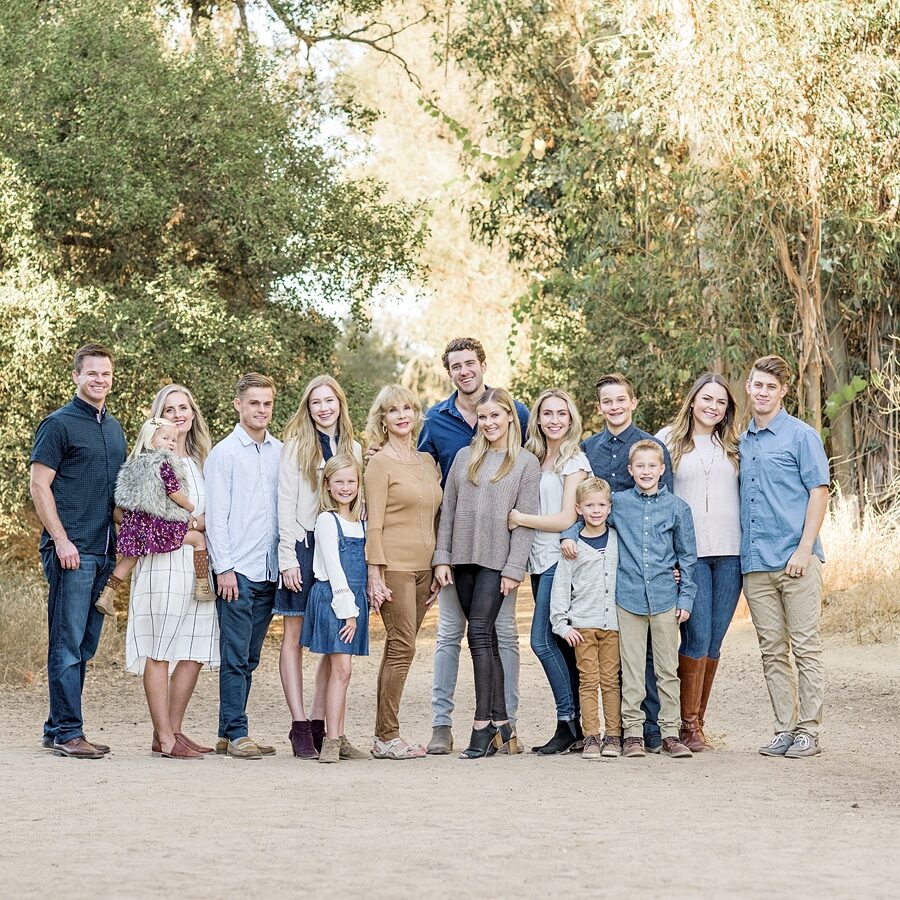 Parks & Trails
Parks and locations with trees give us a little more wiggle room for our start time.
For smaller sessions, most of my other locations will work great - Leo Carrillo Historic Park, Del Dios Community Park, Escondido private property/grove, and more!
For sessions closer to mid-day, Buena Vista is a great option.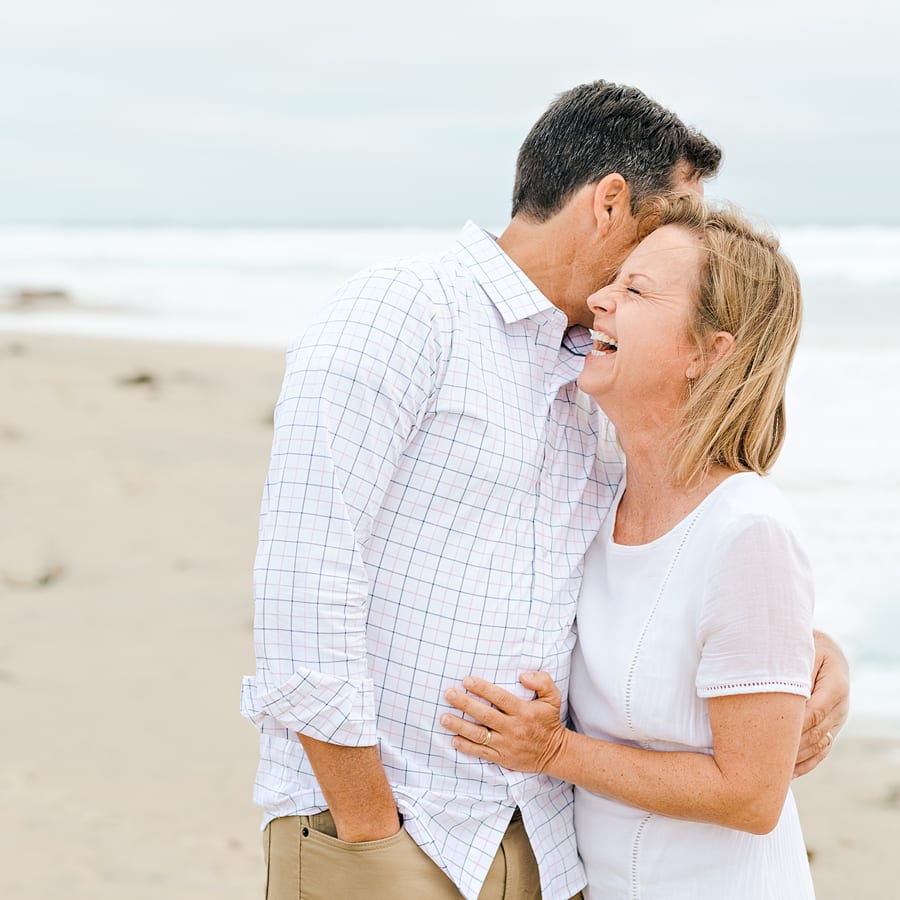 What does a typical session look like?
Look through highlight galleries of recent extended family sessions.
Get a feel for the locations, clothing, and poses you like best!
Looking ahead?
I typically book 60 days out but we can pencil in a spot for you and chat more as it gets closer.